Skate First Love Bags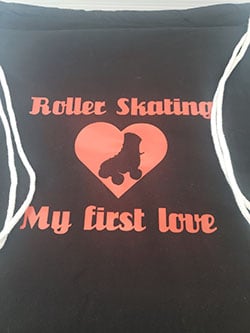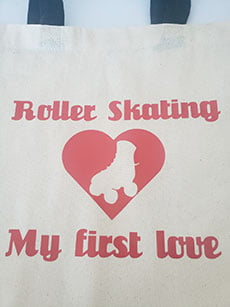 Heat-transfer vinyl design
String Backpack
6 oz., Cotton Canvas
Non-branded label/tag
14" x 18"
Tote Bag
15.75" tall by 15.25" wide
100% cotton.
Celebrate your love of roller skating all year round with these lightweight bags.
Roll around town or carry items to a rink and show off your love of skating everywhere!