The Rollershirt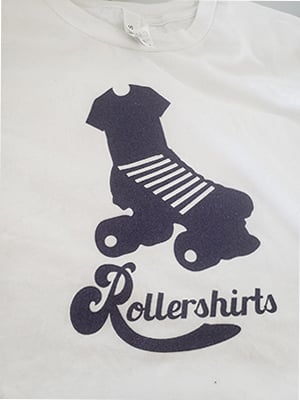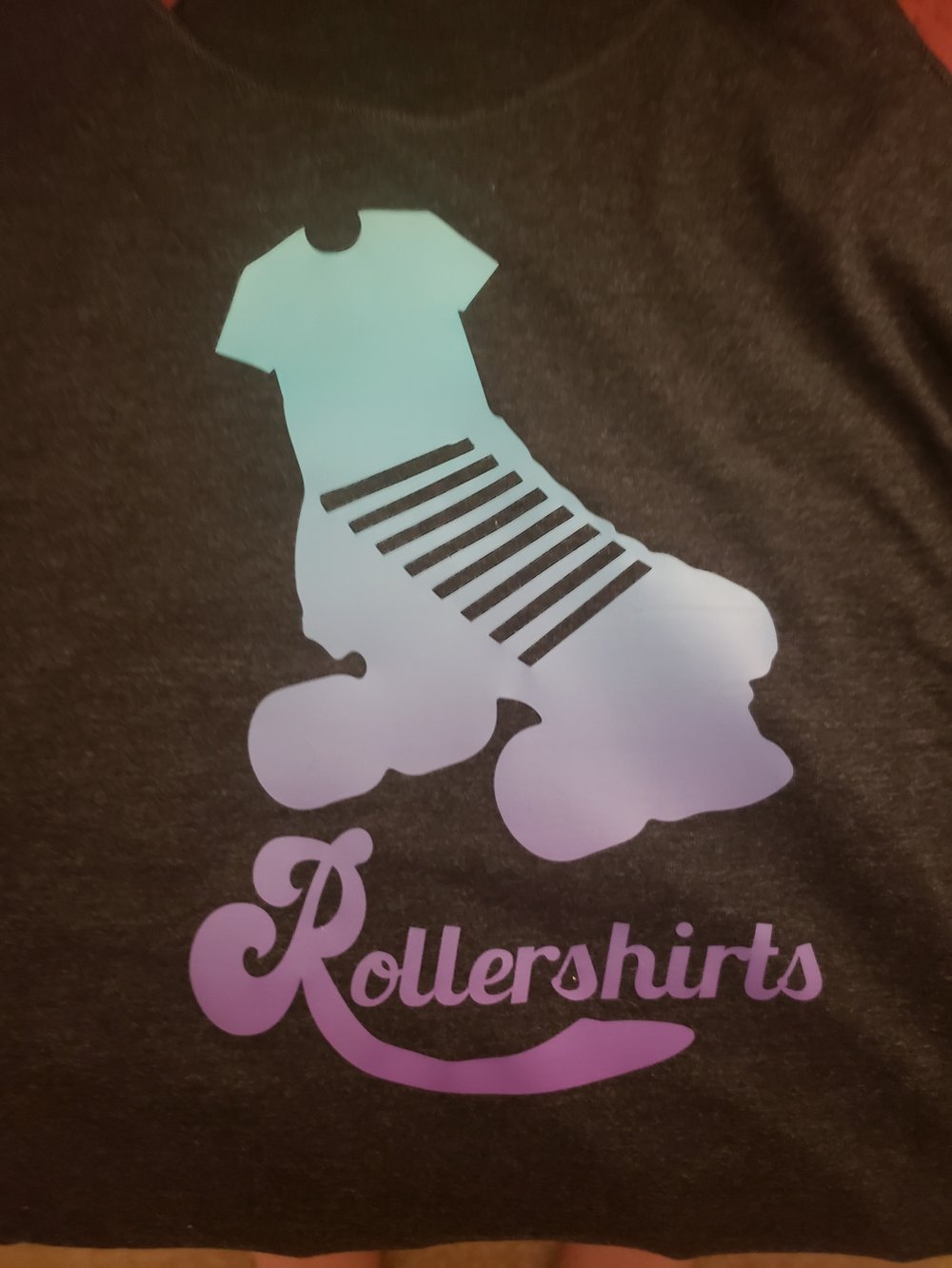 Roll around the rink or around town in The Rollershirt, featuring the new logo for Rollershirts.
Can also get other color T-shirts and tanks upon request through special order.
Picture shown - logo ombre blue on black racerback. Back - black rainbow glitter on white T. (the glitter reflects multiple colors). Default - black logo for white shirts, white logo for black shirts.
Specify in notes (if there's a preference - default is solid white on black, solid black on white):
Vinyl Color for Logo. These are some of the choices:
Solid - Red, Orange, Yellow, Green, Sky Blue, Blue, Purple, Black, White, Hot Pink, Pink,
Glitter - Dark purple Hot Pink, Silver Confetti, Gold, Red, Galaxy Black, White (w/ multi-colored glitter), Blue, Eggplant, Blush Pink, Mint Green, Red, Confetti (light purple with multiple colored glitter).
Specialty - Electric (shimmer/satiny finish) - Rose Gold, Teal, Purple.
Holographic (limited)- Rainbow, Red, Fuschia, Pinkish-Purple.
Ombre/Gradient (limit)- Ombre Blue, Ombre Sunset
Metallic (highly glossy, mirror-like) - Blue, Red, Red-Violet, Pink.
(Note - this is for front logo only. For both logo and derby name/number- go to Rollershirts Scrimmage Shirt)